GROCERY & SPECIALTY FOOD WEST 2023
APRIL 24 & 25, 2023
Vancouver Convention Centre East Building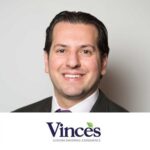 GSF 2022 was a great networking, and business opportunity for grocers across Canada to discover products and services that consumers will be looking for in their stores. Along with education sessions, the trade floor exhibition provided buyers from all grocers big and small to connect with a range of suppliers offering the latest innovations in grocery, specialty and more!
Giancarlo Trimarchi
- CFIG Chair, Vince's Market (ONT.)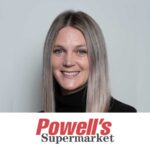 The conference and trade show was a great opportunity to connect with suppliers and discover new products that consumers will be looking for this year! Great variety of regional, global, tech, non-food products for my buyers to discover!
Erin Higdon
- VP Business Strategy, AGD, Powell's Supermarket
Highlights From GSF 2022 – See you next year April 24 & 25, 2023!